Your Vision, Our Support
Personalized Business Loans
When you need personalized financing options, we're here for you.
Our friendly consultations guide you through the process, helping you make the best decisions for your business.
Once you are ready, our board of diverse, local professionals reviews your application and provides recommendations on funding solutions tailored to your business needs.
With us by your side, your journey to growth and success is smooth.
Financing at a glance
Inventory Loan
INTEREST
As low as Prime + 2%
Repayment period
Up to 18 months
Micro Loan
INTEREST
As low as Prime + 2%
Repayment period
Up to 48 months
Expansion Loan
INTEREST
As low as Prime + 2%
Repayment period
Up to 120 months
Not-for-profit organizations are eligible to receive interest rates as low as prime. Contact us today to learn more.
Your Stress-Free
Path to Funding
Try our loan calculator
Monthly Payment:
$0
Does this work within your budget?
Connect with our Loans Manager, Braden, to discuss next steps.
Talk to Braden to get started!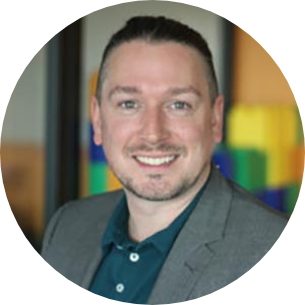 Hey there, I'm Braden! I provide free, one-on-one business consultations. Together, we'll find the best solution for you and your business. No pressure to apply for financing, just friendly guidance to help you succeed.
I'm excited to chat and help your business grow!
Braden Clark
Business & Loans Manager
About me
Braden's background includes over 20 years in sales, operations, project management, entrepreneurial coaching, and financial lending. He takes care of the loan portfolio, ensuring smart investments and effective risk management.
Outside work, I enjoy life on my small hobby farm and volunteering in the Asphodel-Norwood community.
Frequently asked questions
How much money can you lend?
We offer various loan options:
• Inventory Loans up to $10,000
• Micro Loans up to $20,000
• Expansion Loans up to $300,000
• Need more than $300,000? We can collaborate with other institutions to meet your needs.
Do you offer grants?
Unfortunately, there are no current grant programs available. However, you can explore grant options at the Government of Canada's website. Also check out the Government of Canada's Business Benefits Finder website and the Ontario Business Grants website for comprehensive listings of all available supports including grants, funding, tax credits, etc.  Be sure to sign up for our newsletter or follow us on social to stay up to date as new programs are released.
What's required for a loan application?
Share your story, passion, and cash flow document with us. We'll help you determine the next steps.
What are your interest rates?
We offer competitive interest rates to help your business succeed. See above.
Do you fund startups?
Yes, we support startups and their growth.
Is bad credit a disqualifier?
Bad credit does not automatically disqualify you from applying. We encourage all small business owners to contact us and learn more about eligibility.
* Business Loans Appeals Process
We understand that sometimes loan decisions may go differently than expected. If you'd like to appeal our decision, we're here to listen and reconsider. To start the process, simply send us a written request for a meeting.
Our friendly Executive Director and a Board member will get in touch with you to set up a time to chat and discuss any additional information that may be needed.
After our meeting, we'll carefully review everything and get back to you with a final decision within 10 business days. Although we won't be able to entertain further appeals, please know that we appreciate your efforts and are always here to support our community's growth.
Have more questions?
Book a friendly chat with Braden Clark, Business & Loans Manager: