Client Success Story: Beachwood Resort Adapts to Pandemic Challenges with the Help of Advanced Services & Advisory Project
Owners
Krista Morgan & Dave Morgan
Supported by
Advanced Services & Advisory Project
Beachwood Resort is an award-winning family-owned resort located on the shores of Lower Buckhorn Lake, near the charming tourist town of Buckhorn, Ontario. With over 90 years of history, the resort offers vacation experiences, weddings, meeting spaces, and casual lakeside fine dining.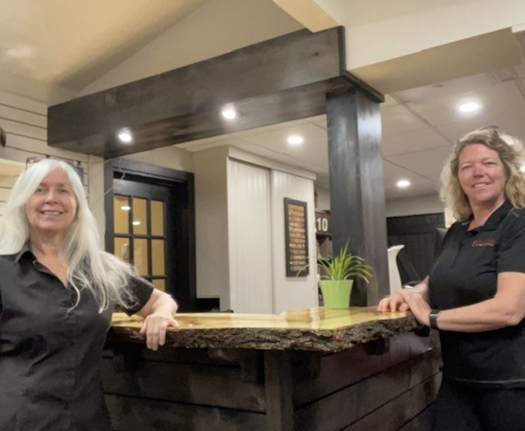 The Problem:
The COVID-19 pandemic led to mass cancellations of vacations and weddings, severely impacting Beachwood Resort's cash flow. Krista Morgan explained, "One of the biggest challenges has been replacing lost revenue. A large part of our shoulder season depends heavily on group business and events. We lost all of that in 2020 and 2021." To survive, the resort needed to adapt quickly, engage their clients, and find an alternate stream of revenue.
The Solution:
Community Futures Peterborough introduced Beachwood Resort to the Advanced Services & Advisory Project (ASAP) as part of the Regional Relief & Recovery Fund (RRRF). With the support of ASAP, the resort decided to venture into the world of e-commerce to create a new revenue stream and recoup lost sales.
Implementation & Results:
Beachwood Resort received expert guidance and training from professionals in e-commerce through the ASAP program. With the help of the ASAP program, Beachwood Resort successfully developed and promoted its e-commerce platform, creating an alternate stream of revenue.
Testimonial:
"Venturing into unknown territory with e-commerce is a huge risk to undertake, and having support from professionals is vital. ASAP has helped us develop and promote an alternate stream of revenue (e-commerce)." – Krista Morgan, Owner, Beachwood Resort
Conclusion:
The success story of Beachwood Resort highlights the valuable support provided by Community Futures Peterborough and the Advanced Services & Advisory Project. By offering expert guidance and resources, the ASAP program helped Beachwood Resort adapt to the challenges posed by the COVID-19 pandemic and find new ways to generate revenue.
Is your business facing challenges and in need of expert guidance to adapt and grow? Learn more about how Community Futures can help you navigate difficult times and thrive.
Call us at 705 745 5434 to get started.