Canadian Family Health Counselling Overcomes Pandemic Challenges with Support from Community Futures Peterborough's ASAP Program
Client
Canadian Family Health Counselling
Supported by
ASAP Community Futures Peterborough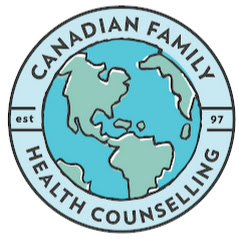 Canadian Family Health Collective is a group of professional counsellors, educators, and pioneers in the field of emotional health care. With a holistic approach, they don't just listen, they teach. Despite the importance of mental health during COVID-19, the innovative business found itself in need of assistance to identify the best places to invest both time and money.
The Problem:
Kim Sargent, the Clinical Director, sought to strengthen community ties and needed support in strategizing where their best efforts should lie. As their revenue continued to drop, they needed professional guidance to develop a strategic action plan for moving forward.
The Solution:
Community Futures Peterborough connected Canadian Family Health Counselling with Stexer Harrop through the Advanced Services and Advisory Project (ASAP). The ASAP program provided one-on-one professional guidance free of charge, allowing Stexer Harrop to develop a strategic action plan for the company.
Implementation & Results:
"Canadian Family Health Counselling was met with immeasurable opportunities," said Kim. The company is now in an excellent position to move forward using the strategies developed by Stexer Harrop.
Testimonial:
"Had it not been for the grant, we simply could not have afforded their services, and here we are one year later with success I'd never dreamed possible. Thank you again to Community Futures. I am sure we are a proud success story and one of many," Kim shared.
Conclusion:
The success of Canadian Family Health Counselling demonstrates the impact of the support provided by Community Futures Peterborough's ASAP program. With expert guidance and resources, Community Futures helped the company overcome pandemic challenges and achieve a successful path forward.
Are you looking to start or expand your business? Learn more about how Community Futures Peterborough can help you achieve success through tailored support and funding.
Call us at 705 745 5434 to get started.