Belmont Lake Brewing Overcomes Challenges with the Help of Community Futures Peterborough RRRF
Client
Belmont Lake Brewing
Owners
Norman & Julie Bearcroft
Supported by
Community Futures Peterborough RRRF

Belmont Lake Brewery is a small craft brewery located on the shores of beautiful Belmont Lake. Owners Norman & Julie Bearcroft immigrated from England with a dream of opening a brewery offering traditional English beer with a Canadian twist. They opened in 2015 and were off to a great start until the COVID-19 pandemic struck in 2020, shutting them down and changing the rules of operation.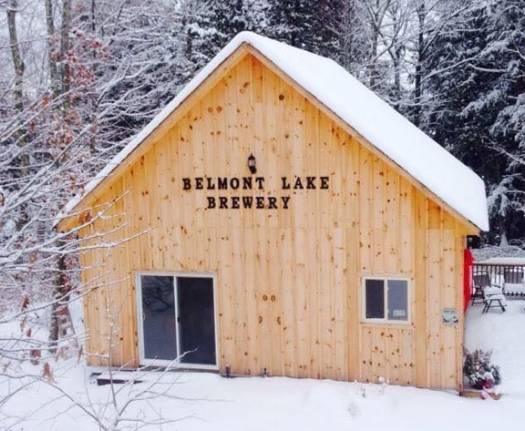 The Problem:
With the sudden onset of the COVID-19 pandemic, Belmont Lake Brewery faced significant challenges. Their business operations were disrupted, cash flow could have been better, and they struggled to stay current with taxes, licenses, and suppliers. The Bearcrofts needed immediate financial assistance to keep their dream alive.
The Solution:
Community Futures Peterborough stepped in to provide Belmont Lake Brewery with the Regional Rural Relief Fund (RRRF). The RRRF was a loan with a forgivable portion designed to cover immediate costs and help businesses like Belmont Lake Brewery navigate the challenging times brought on by the pandemic.
Implementation & Results:
Thanks to the prompt assistance and support from Braden and the rest of the Community Futures team, Belmont Lake Brewery received the necessary funds to cover their immediate expenses. Julie Bearcroft said, "In these difficult times when cash flow is poor, it is important that we remain current with our taxes, licenses, and suppliers. We were able to do this with the help of Braden and the rest of the team."
As a result of the RRRF, Belmont Lake Brewery is now in a strong position to remain viable for the foreseeable future.
Testimonial:
"We are very grateful to Community Futures for their assistance and the prompt processing of our paperwork requesting financial support." – Norman & Julie Bearcroft, Owners, Belmont Lake Brewing
Conclusion:
Belmont Lake Brewery's success story demonstrates the value of the support provided by Community Futures Peterborough and the RRRF. With their help, the Bearcrofts were able to overcome the challenges posed by the COVID-19 pandemic and continue pursuing their dream of offering traditional English beer with a Canadian twist.
Are you facing challenges in your business? Learn more about how Community Futures can help your business succeed.
Call us at 705 745 5434 to get started.